Transitioning to a new stage of life can sometimes be hard on your parents. Choosing a senior living community and lifestyle is all about discussing their needs and what they're looking for in this unfamiliar time of their lives.
Communication is key, and choosing the right community for your parents involves prioritizing their quality of life, finding the right care level, and reviewing what the community offers.
Let's explore how you can help your parents choose a senior living community that's right for them, including what factors to consider.
What Level of Care do Your Parents Need?
A major decision you and your parents will need to discuss is what level of care can maximize their quality of life. The good news is that your parents will have some options, so let's take a closer look at those options to give you the whole picture.
Independent Living
Independent living is a lifestyle option that allows your loved ones to relax and focus on what they love most. They'll be in control of their day-to-day life with minor support for household chores and tasks.
Independent living can be ideal if your loved one is looking for relief from daily tasks like housekeeping and yard work. Your parent will be able to spend more time being part of a supportive community and focusing on their passions.
With independent living, your loved one will also have access to various services and amenities like:
Health and wellness programs
24-hour onsite staff
Group activities
A library area
Community and socializing rooms
A fitness center
Assisted Living
Assisted living is a lifestyle option that allows your loved one to live life on their own terms while helping with some aspects of daily living like grooming, medication management, and dietary needs.
Aging can make everyday tasks more difficult, and assisted living offers various levels of personal and medical care while supporting your loved one's independence.
Assisted living can be an excellent option for your loved one if they're struggling with daily activities and they want to be a part of a community that prioritizes their safety and needs.
Assisted living also offers a range of services and amenities, including:
Social, recreational, spiritual, and educational opportunities
Regular physician visits
Daily wellness checks
In-suite laundry
Emergency response system and team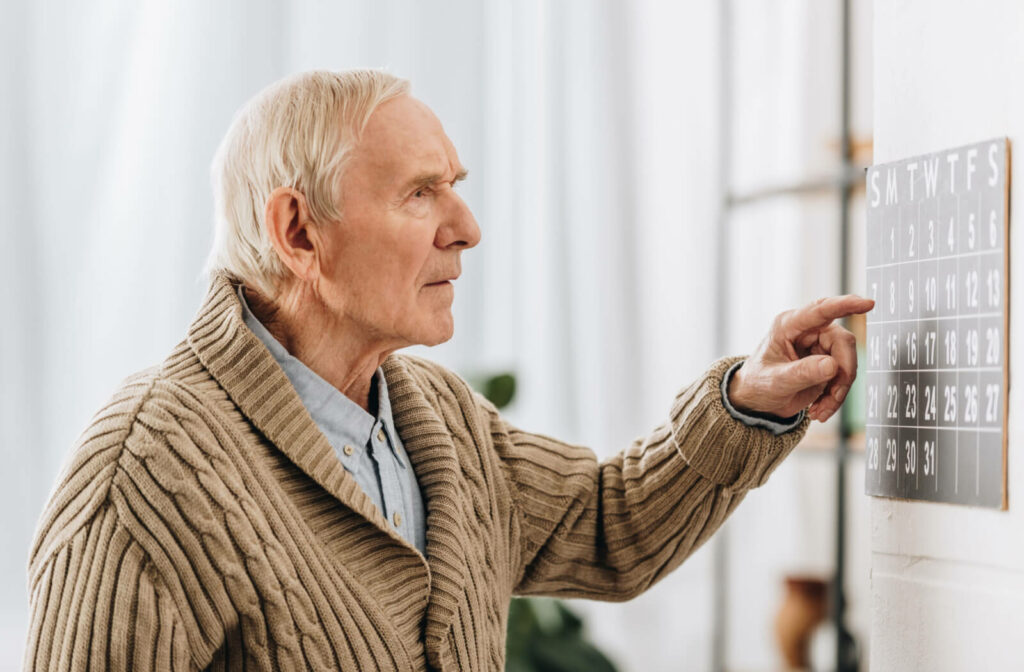 Memory Care
As your parents age, they can face challenges with memory and other thinking abilities. Memory care is a lifestyle option that balances your parent's quality of life while offering individual care for conditions like Alzheimer's, dementia, and Parkinson's disease.
Memory and cognitive issues like Alzheimer's and dementia require a certain level of support and attention. A memory care lifestyle surrounds your loved one with a supportive team and community.
If your loved one is struggling with memory and cognitive conditions and cannot manage their daily living needs, memory care is an excellent option for them to get the support they need and deserve.
Some services and amenities your loved one can expect with memory care include:
Regular physician visits
Health and wellness programs
Daily wellness checks
Group activities
Skilled Nursing
Skilled nursing is a lifestyle option that offers your parents a short-term or long-term care option while they're recovering from surgery, illness, health events, and injury.
Skilled nursing services include:
Physical therapy
Occupational therapy
Pain management
Wound care
Comprehensive cognitive therapy
Neurological care
These are just some of the comprehensive services you can expect with a skilled nursing lifestyle.
Considering What Your Parents Need
Your parents are going to be moving to a new community, so it's crucial to discuss their needs and what they're looking for in a new home. Let's explore some meaningful discussions to have when talking about the move to a new community.
Their Physical & Medical Needs
As your parent's age, they may need some help with their physical and medical needs. Physical needs can range from shopping, cleaning, bathing, eating, and moving around. Finding a community that can help them manage these needs is essential and key to maintaining their quality of life.
Accessibility
Even if your parents are still independent and opt for a more hands-off lifestyle, it's still important to consider how far the closest medical facilities are from their new community and how far they are from you if you need to visit them.
Speaking with the supportive staff at your parent's new community can help you coordinate and figure out the details.
The Level of Home Maintenance Your Parents Need
If your parents need more assistance with home maintenance and tasks like laundry, an assisted living lifestyle might be ideal for them. Discussing this before committing to a new community can help prioritize their needs.
Consider Their Social Life
Socializing is a crucial aspect of senior living. Moving to a new community can sometimes mean leaving behind friends and family. This process can be hard on your loved one, so it's essential to surround them with a supportive community with the means to expand their social circle and continue to enjoy their hobbies and interests.
Helping Your Parents Embrace a New Chapter
A lifestyle change can be challenging to come to terms with, and you can help your parents adjust. Discussing some crucial aspects of their new community can help them ease into the transition and eliminate some anxiety surrounding a significant change.
Contact our team at Round Lake Senior Living to learn more about what lifestyle and level of care are right for your parents.