As we age, meeting new people and forming new friendships can become harder. For seniors, this can often lead to feelings of loneliness and isolation. However, it's never too late to make new friends and develop new social connections.
There are many ways for seniors to meet new people and form meaningful relationships, such as volunteering, attending local events, taking up a new hobby, joining exercise groups, or using technology.
No matter what kind of lifestyle an older adult leads or where they live, seniors can make new friends and build meaningful relationships with activities in a senior living community and throughout their larger community.
Benefits of Friendships Later in Life
Maintaining friendships later in life can bring many benefits that enrich people's lives. Friendships among seniors play an important role in promoting a sense of purpose, emotional well-being, and physical health.
Reduces Loneliness and Isolation
Loneliness and social isolation can be major challenges for seniors. However, maintaining strong friendships can reduce feelings of loneliness and increase overall well-being. Friends can offer a listening ear, a shoulder to lean on, and important companionship that can make all the difference.
Enhances Mental and Emotional Health
Friendships can also promote mental and emotional health. Social connections can help with cognitive functioning, reduce the risk of depression, and alleviate stress. By engaging in regular social activities and cultivating positive relationships, seniors can enhance their mental and emotional well-being and enjoy a fulfilling life.
Improves Physical Health
Friendship can also have a positive impact on physical health. Seniors who are socially engaged tend to participate in more physical activity, as social activities often involve physical movement and exercise.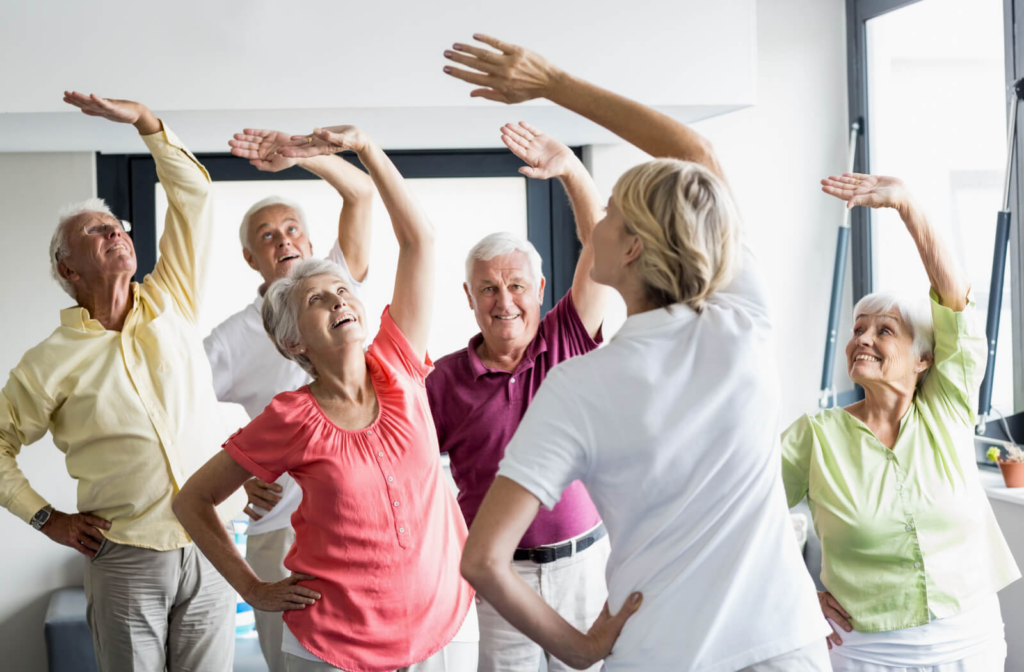 Different Ways Seniors Can Make New Friends
It can become harder to meet and make new friends as we age, and sometimes a person's social circle can shrink. Fortunately, there are many ways for seniors to connect with others and find new companionship.
Join a Senior Center or Club
Many communities have senior centers or clubs offering activities such as arts and crafts, card games, and social events. These group activities are a great way to meet people who share similar interests.
Volunteer
Volunteering is a fantastic way to meet new people and give back to the community. Seniors can find volunteer opportunities at local schools, hospitals, and charities. Not only can volunteering help build new relationships, but it's also a great way to stay active and engaged.
Attend Local Events
Seniors can attend local events such as festivals, fairs, and concerts to meet new people. These events offer an opportunity to encounter people from different backgrounds and cultures, which can greatly expand one's social circle.
Take Up a New Hobby
Learning a new skill or hobby can be an excellent way to meet new people. For example, seniors can take cooking, photography, or gardening classes. These classes offer an opportunity to interact with others who share similar interests.
Join an Exercise Group
Exercise is an essential part of staying healthy, and it can also be a great way to meet new people. Seniors can join local gyms or fitness groups or attend exercise classes offered by community centers. Group exercise can be an excellent way to stay fit and make new friends.
Use Technology
Technology can make it easier to form new friendships. Seniors can use social media to connect with old friends and meet new people worldwide.
Several online forums and discussion groups also focus on topics of interest to seniors. These online platforms offer an opportunity to connect with like-minded individuals and build new friendships.
Building Lasting Senior Friendships at Round Lake Senior Living
With the help and guidance of communities like Round Lake Senior Living, it is never too late to make friends and expand your relationships as a senior.
Not only can senior living communities provide engaging activities throughout the year, but their range of services and amenities can bring opportunities for seniors to expand their social circle.
Life can be unpredictable and uncertain, but forming strong friendships can strengthen us. We're committed to supporting the lives of all residents with care and social support. Schedule a tour of our community today to learn more!